Design development of retail stores with custom fit-outs takes hours with CAD and yet lacks design visualization. Product configurators leverage logical rules to enable fast-track design development, accuracy and enhanced visualization.
Shop fit-outs set the tone for a store's brand identity and positioning. It is fit-outs that translate the brick-and-mortar feel into a memorable shopping experience for customers. But to create a lasting impact on visitors, furniture designers have to constantly experiment with new designs. And all this has to be done at speed.
Design automation backed by visual product configurators, empowers retail fit-out designers to create multiple designs with faster TATs. Powered by logical rules, configurators also generate manufacturing drawings that adhere to the quality benchmarks for shop floor. Furniture manufacturers can, thus, eliminate quality checks process and start manufacturing the same day.
Factors governing shop fit-out designs
Effective floor space utilization together with customer ease and comfort go a long way in defining shopping experience. A number of factors go into creating customer friendly designs of retail store fixtures. Here are a few that designers need to take care of:

Layouts
Retail stores have different layouts like forced-path, grid, straight, geometric and many more. Focus areas for design include customers' ease in maneuvering, locating products and promotion of merchandise.

Lighting
Lighting influences the mood, atmosphere and overall in-store experience. Your lightings must align with brand identity to add color or enhance texture and tone of your furniture.

Store counter location
Major part of store fixtures and fit-outs include setting up POS counters, new arrival counters or billing counters. Strategic placement and design of each counter impact sales revenue.
Design customization
Bespoke design for cabinets, fixtures, fittings etc. helps attract customers of different age groups. New colors, style, finish etc. lure the buyer towards merchandize placed therein.
Designing store furniture that address all these needs requires in-depth planning and detailed review of shop drawings. Only after final approvals from all stakeholders can the manufacturer begin shop floor operations. It is a lengthy process, visualization is minimal and quality is often compromised. Product configurators help overcome these short falls.
How do product configurators drive efficiencies in design-to-manufacturing cycle for retail shop fit-outs?
A product configurator, as the name suggests, allows generating multiple configurations at the click of a button. It is backed by design rules, ready to use part libraries, interactive user interface and multiple system integration of 3D CAD, PLM, MES, CRM and ERP to automate configurations.
Advanced configurators offer immersive experience with 360 degree visualization and personalization. You can create real time sales quotes and manufacturing drawings for faster deal closure and rapid order tracking.
Product configurators created with SolidWorks as the 3D CAD system and DriveWorks as the design automation tool is the preferred choice of shop fit-out manufacturers. It saves significant time and improves accuracy considering whole process of shop fit-out designs.
A bespoke furniture manufacturer struggled to manage the documentation process for custom orders for a range of different products lines. Upon collaboration with Hitech Engineering Services' automation team, VB Scripts were developed to automatically manage job order in the shop. It led to reduction of TAT in BOM generation by 80% and achieve better control over price margin.
Faster store layout designs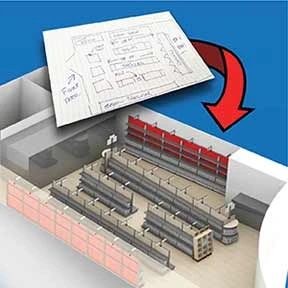 Product configurators involve engineering, arithmetic, spatial or geometric, parametric rules and logics. They have all shop layouts preloaded before the configurations begin.
The user can start with predefined templates of shop layouts and evaluate placement of each fixture on the go. It essentially helps in floor space mapping and optimal utilization. With allowable design constraints, designer can set up spacing for walkways and inventory storage based on customer flow.
All in all, product configurator allows mass customization of 3D layouts to accelerate design development. You can freeze a layout that is suitable for your needs and start manufacturing early.
Faster shop fit-out designs with in-built libraries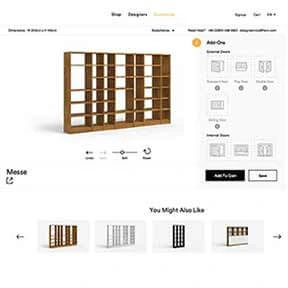 Product configurator has pre-built 3D CAD shop fit-out libraries with thousands of different shop fit-outs. A designer can also add new designs to the libraries based on theme, past experiences, innovation and brand requirements. These models are developed in parametric CAD so that the designer can adjust the dimension as per the need. The designer can leverage functions like copy-paste, move or drag-n-drop to speed up the entire design cycle.
Did you know a product configurator can accelerate design cycles by 70%
Speak to us now »
360 visualization for faster design development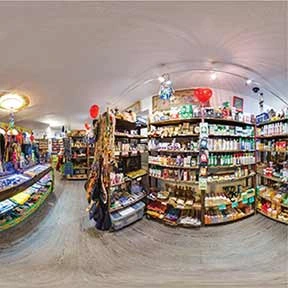 360 degree visualization of the retail store with shop fit-outs is very helpful to empower stakeholders during final review. It helps you measure the dimensions of shop floor space, distance between shop fit-outs and more for better finish. It also enables enhancing seating arrangement, countertops, shelving and gondola arrangements for comfort, modularity and scalability.
With 3D visual product configurator, the stakeholders can rotate, zoom and pan for walkthrough. The user can also change the color and lighting to suite brand requirements and enhance customer experience.
Automated generation of technical and sales documents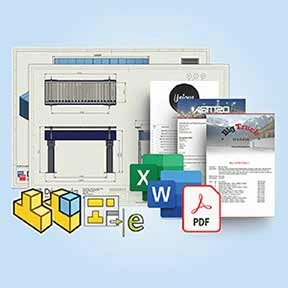 Product configurators can generate a list of documents once the customized models are finalized. A single click can automatically create documents for design engineers, suppliers, sales, manufacturing on reviews, budgeting, and final installation.
These documents are generated in multiple formats like images, docs, excel spreadsheets, pdfs, and drawings. They address costing, manufacturing operations, quantity takeoffs and bought-out items and much more. Practically, these documents bridge the gap between stakeholders through updated flow of information.
The documents are generated in real-time and are 100% accurate. As a result, they ensure design accuracy and quality of the fit-outs.
Streamlined project management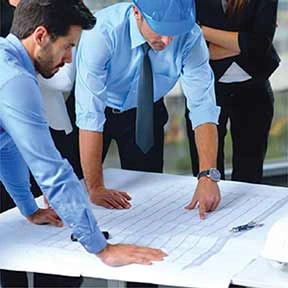 Centralized product configurators act as a readily available source for shop fit-out projects. The users can save and track multiple stores that drive innovation in layout design. This way you can estimate costs, avoid overspending and manage time efficiently.
Usage flexibility across platforms and devices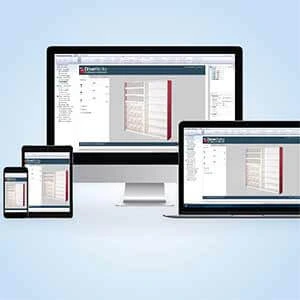 Irrespective of your device, product configurators are versatile enough to be accessed by different users. Web-based product configurators, like DriveWorks Live, work on any device including PC, tablets, and even smartphones to facilitate configuration of shop fit-outs.
The users can run it without any additional or specialized software on their devices. You can reduce conflicts between your sales team and the customer and improve stakeholder collaboration.
Hitech Engineering Services' automation team reduced engineering lead-time from 4-5 days to single day for a US-based furniture maker for a retail food chain store. DriveWorks product configurator enabled the furniture manufacturer improve response time to customers and facilitated faster deliveries.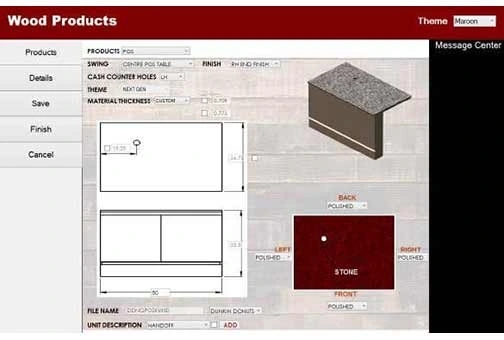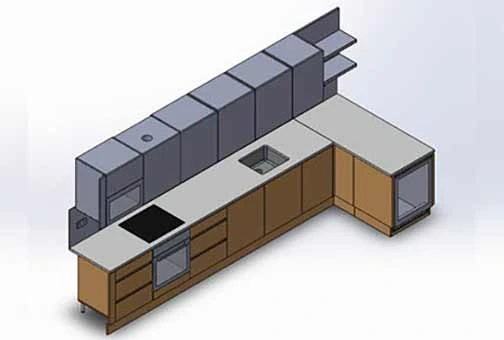 Conclusion
Every shop owner and retail company must align their store designs with market trends to attract targeted customers. They need to communicate the right message to their potential customers and shop fit-outs play a crucial role in this.
Traditional methods are sluggish for these fast changing requirements. Alternatively, design automation using a product configurator helps create accurate shop fit-outs with lowest possible TAT. It reduces the time from weeks to days, cut down scrap, and enhance overall product quality. For small projects, it may take only hours for design development and start production the same day!