Our expertise in Millwork Drafting services
Our architectural millwork drafting teams provide cost effective solutions for outsourcing of SolidWorks parametric 3D modeling and millwork CAD drawings of shop furniture, architectural woodwork and commercial casework. We specialize in:
Casework for Kitchen cabinets & counters
Display counters, racks & shelves
Furniture for retail shops
Wall paneling, Digital Signage, Timber, Reception, Glazed, Terracotta Wall
Seating arrangement: Recliners, booths, banquette seating, chair, sofa, U shape, L shape, etc.
Shopping mall & super market mantels
Bespoke Joinery for Lighting
Office furniture: Planters, doors & windows, bespoke reception desk, etc.
Specialist internal or sub-contract drawings like CNC Layers, furniture upholstery, Metalwork Drawings, etc.
Stone/Corian drawings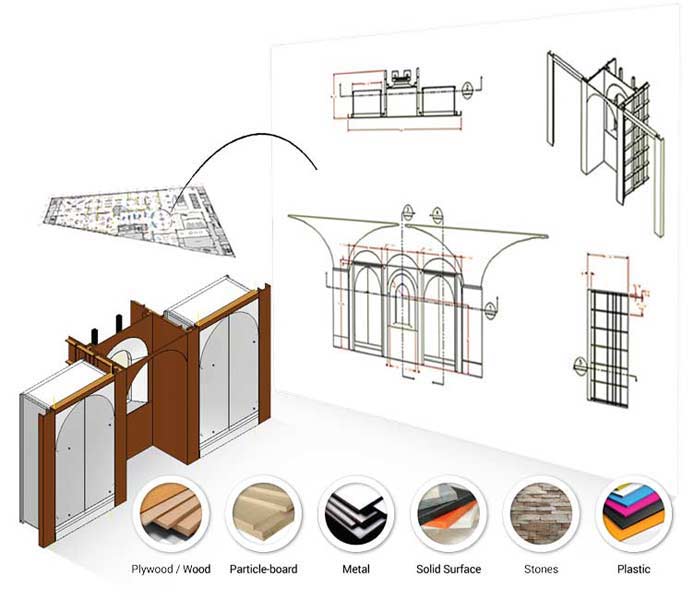 With 20+ years of handling offshore works and 100+ CAD experts, we are the right millwork drafting partners for interior as well as exterior furniture manufacturing, custom joineries and millwork companies.
Get in Touch with Us
We deliver industry specific millwork drafting services to: