High-end sheet metal drafting services
We have a rich portfolio of delivering CAD drafting and modeling for a range of sheet metal building products. Our CAD engineers and sheet metal design experts collaborate with your shop floor engineers to deliver metal fabrication drawings for seamless manufacturing.
A glance at our sheet metal CAD drafting services:
2D and 3D sheet metal parts and assembly modeling
Conversion of solid CAD models to sheet metal part
3D CAD modeling with sheet metal properties like bend radius, k-factor, gauge thickness etc.
Generate base, edge miter, swept flanges, bends using SolidWorks
Nesting reports, part, assembly and installation drawings
Nesting drawings, laser cutting reports, 2D drawings etc. for sheet metal parts with DXF files
Punching, boring, drilling, bending, extruded parts, curls etc.
Weldment designs with length, location, etc.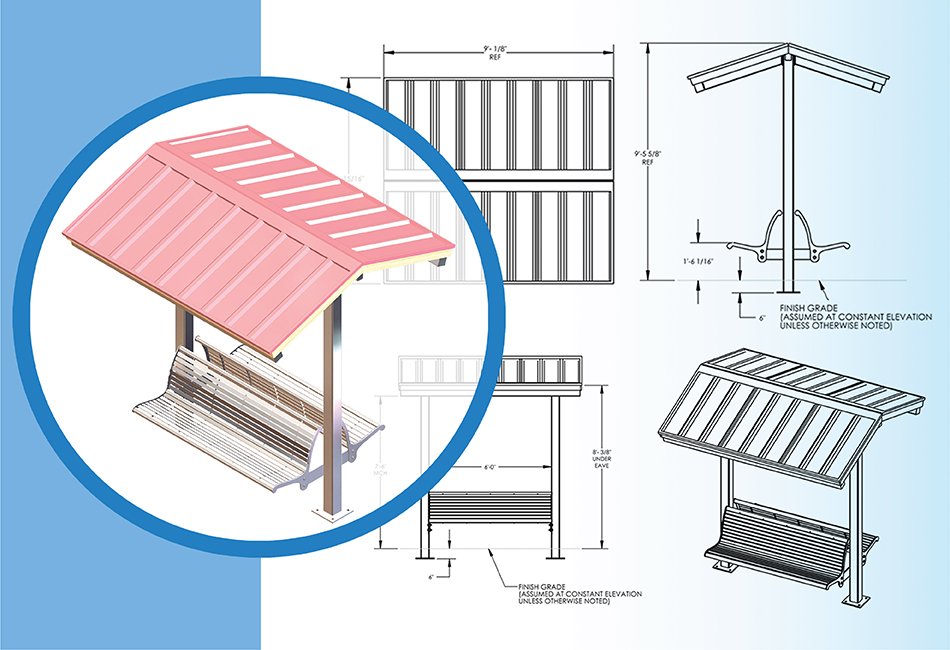 We engage with an array of sheet metal products such as furniture, shop fitting, building products, architectural ornamental products, electrical and plumbing fixtures and more. We collaborate with sheet metal contractors to help them with everything starting with accurate bidding to final installation of components on site with assembly and installation guides. We tailor our sheet metal drafting services to your shop capabilities for faster TATs and quality fabrication.
Share your sheet metal design needs