3D modeling services we offer:
Our offshore and onshore CAD drafters and 3D modelers equipped with SolidWorks, Inventor, AutoCAD, and Fusion 360 partner your design teams to deliver 3D CAD modeling services at cost effective rates. We specialize in:
Converting 2D CAD into 3D CAD
Mechanical 3D product modeling
3D furniture modeling & rendering
Solidworks modeling services for concept to manufacturing
3D Assembly and part modeling
Convert mechanical 2D drawings(tif and pdf) into 3D SolidWorks files
DXF files for sheet metal fabrication
Creating PDM vaults and CAD library
Provide 3D Modelling from AutoCAD drawing files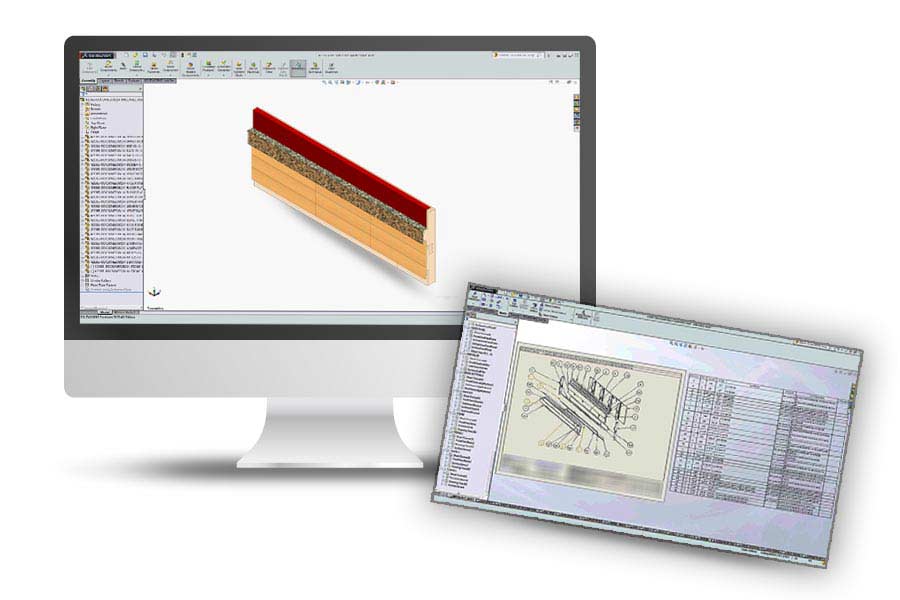 Our mechanical and industrial design engineers deliver accurate, high-quality and comprehensive CAD models to help you transform innovative product ideas to manufactured products. We ensure to reduce your design development time and costs of manufacturing whether you are making a chassis or a kiosk.
Get in Touch with Us
Benefits of 3D CAD modeling to manufacturers
When manufacturing firms receive manufacturing orders, they get information, drawings and details about the product from their customer, but your shop floor needs detailed models. And complex products take time, several machining operations, and dedicated attention. 3D CAD modeling helps you resolve all the challenges that hamper production stage and create a streamlined and unremitting manufacturing process.
Here are the few benefits of 3D CAD modeling for you:
Comprehensive product understanding through visual representation
Easy design modification when changes are requested by customers
Easy extraction of 2D drawing from readily available 3D model
Allows the same model to be reused