Hi-Tech delivers CAD design, drafting and 3d modeling support for piping engineering to efficiently plan, design and implement piping systems in oil & gas, chemical, water treatment, pharmaceutical, utilities and power plants.
From 2D piping layouts and detailed 2D CAD drawings to 3D CAD modeling and stress analysis, we deliver complete design support to effectively manage the functional and safety requirements of plants.
Hi-Tech's experienced team of design professionals and industry experts are well versed with international design codes and standards like ANSI, API and ASME enabling us to better collaborate with your team in designing optimized piping systems for your plant and transportation needs.
We utilize AutoCAD, SolidWorks, Inventor, SolidEdge, ANSYS Mechanical and ANSYS Fluent to meet specific design requirements. Hi-Tech has remained a valuable partner for EPC firms spread across USA, Canada, UK, Europe, GCC, Australia and APEC regions.
Our piping design services include:
Piping Layout & Design
Piping Stress Analysis
Piping Modeling, Drafting & Detailing
Preparation of 2D plot plan, equipment layout and 2D piping & instrumentation diagrams (P&ID)
Calculating pipe stress using FEA for static & dynamic load conditions
Stress determination for Pipe standard supports, Springs & Special Support Design
Generation of Wall Thickness Report, Stress Analysis reports
Piping 3D modeling, piping drafting and detailing with bill of material (BOM)
FROM THE BLOG
News, Industry Insights, Company Information and much more...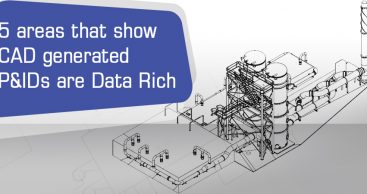 5 Areas that Show CAD Generated P&Ids are Data Rich
Technically, before a processing plant is operative, a large sum of money is invested in installation and procurement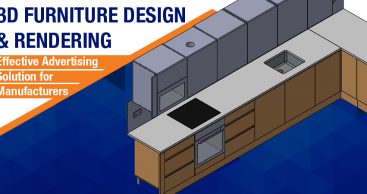 3D Furniture Design and Rendering: Effective Advertising Solution for Manufacturers
Furniture manufacturers globally, struggle with one common challenge - finding the right way to advertise their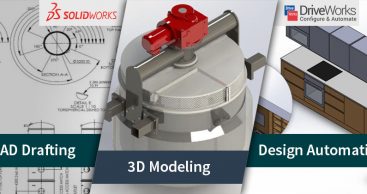 SOLIDWORKS & DriveWorks for your CAD Drafting, Modeling & Design Automation Needs
With more than 3 million users all over the globe, SOLIDWORKS leads the CAD industry with nearly 50% market share.