Engineering Analysis
At Hi-Tech, we leverage capabilities of engineering firms and manufacturing organizations through virtual design testing.
Our simulation and design optimization services help you to evaluate product performance across multiple physics using Computational Fluid Dynamics (CFD) and Finite Element Analysis (FEA).
From stress and deformation studies, thermal effects and fluid flow visualization to fatigue life estimation, our engineers help to improve the product designs from all aspects right from early design phase. Hi-Tech has successfully delivered design projects for multiple domains including automotive, industrial equipments, building structures and power plants.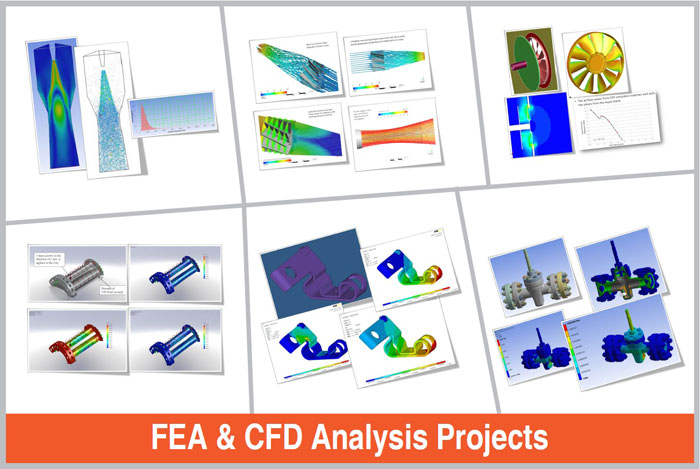 Our Engineering Analysis services include:
CFD Simulation
Heat transfer and fluid flow (Electronic Cooling, HVAC)
Aerodynamic and fluid structure interaction (FSI) for rotating machines (Fans, Turbines, Pumps)
Combustion analysis for IC engine, boilers, gas turbines, furnaces
CFD analysis for components involving multiphase flows (Solid-Liquid/Gas)
FEA Simulation
Static structural analysis (Linear and Non-linear) for stress and deformation calculation
Dynamic analysis (Vibration, Modal, Seismic) for equipment safety and noise management
Coupled analysis (Structural-Thermal, Piezoelectric) for product involving multiple physics loading
Fatigue life estimation to establish maintenance and warranty schedules
Get in Touch
info@hitechengineeringservices.com
Tel: +91-794-000-3252
Hi-Tech Engineering Services
Hi-Tech House, Gurukul, Ahmedabad - 380052, Gujarat - India.