CAD Conversion Services
Our CAD Conversion services help you convert your legacy design data to digitized and editable storage. With a scalable technology infrastructure, our CAD drafters enable you to convert drawing to CAD with high precision and 100% accuracy.
Whether you have an image or 2D drawing, we at Hi-Tech can convert 2D drawing to 3D model using latest 3D CAD software like AutoCAD & SolidWorks. We deliver CAD conversion services to sheet metal fabricators, building product manufacturers, furniture manufacturers and design engineers to help them preserve their design data for the longer run. We help you to convert 2D to 3D CAD models and paper to CAD conversions for uninterrupted design communication.
We hold expertise in converting different file formats to CAD files such as PDF to DWG, DGN to DWG, TIFF to DXF and much more. Our CAD drafters can convert your paper based drawings, images and scan drawings to AutoCAD for future use and referrals.
Types of CAD conversion services we offer:
Paper to CAD conversion services
2D to 3D CAD Conversion
Convert PDF to DWG
Convert Blueprints to CAD
Convert image to AutoCAD drawing
Convert Microstation to AutoCAD
Converting raster based engineering drawings and drafts to vector based CAD files
Transforming non-editable hard-copies to editable CAD files in 2D drafts and 3D models
Developing comprehensive 2D CAD drafts from conceptual hand drawn sketches
Preparing detailed 2D CAD drafts for fabrication shop floor requirements
Generating BOMs for purchasing departments based on CAD generated fabrication drafts
Hatch patterns, manufacturing symbols and blocks for fabricators' ready assistance
We ensure to maintain design data while conversion and help you attain the best quality CAD drafts.
Our CAD Conversion Sample Projects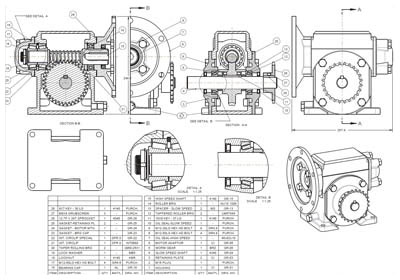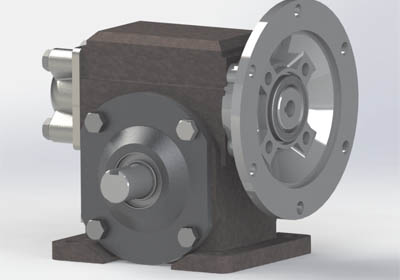 Get in Touch
info@hitechengineeringservices.com
Tel: +91-794-000-3252
Hi-Tech Engineering Services
Hi-Tech House, Gurukul, Ahmedabad - 380052, Gujarat - India.