Hi-Tech is the trusted engineering partner for metal and wood furniture product manufacturers, delivering design support and simulation solutions to enable transforming furniture design concepts to quality craftsmanship within short development schedules.
We have delivered furniture design support to firms dealing in stainless steel furniture, custom metal furniture, wooden furniture and other building products, in developing digital designs that increased productivity by manifolds. We specialize in designing metal furniture CAD models in SolidWorks for living room, dining room, bedroom, vintage, kids and offices.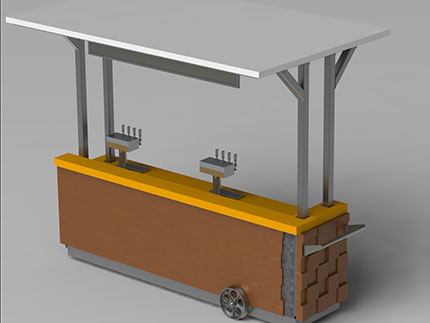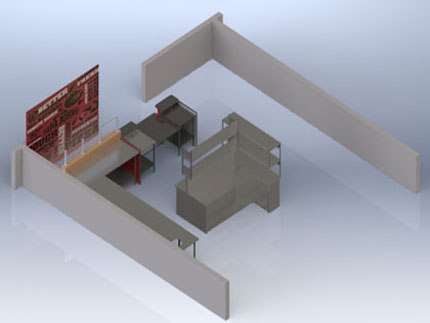 We help you in designing sheet metal office furniture components such as desks, chairs, tables, office panels, carts etc. and expertise in sheet metal components design such as reinforcement plates, structural pieces, connector plates, drawer inserts, mounting plates, brackets for custom sheet metal components manufacturers.
With design automation through DriveWorks, Hi-Tech's design engineering team enables manufacturers to respond to inquiries faster, generate accurate quotes and reduce the engineering lead time for design-to-order furniture products.
We utilize industry leading CAD tools like Inventor, SolidWorks and Creo to accurately develop design information for downstream applications. Our expertise primarily lies in developing 2D drawings and 3D models for wood and metal furniture, doors, windows, fixtures and prefabricated equipment, specifically for retail buildings, offices, residential apartments, museums and shelters.
Our expertise in CAD and CAE solutions for furniture is primarily focused for:
2D fabrication drawings and 3D models for custom sheet metal doors, windows, frames and fixtures, wooden doors, windows and panels, garage doors and shutters.
CAD drafting and modeling for building enclosures such as roofing, siding and façade, prefabricated equipment.
Detailed drawings, 3D modeling and simulation for:

Cabinetry: Cabinets, Countertops, Cabinet Hardware
Moulding: Interior and Exterior Mouldings, Stairs and Rails
Hardware: Entrysets, Knobs, Hinges, Stops, etc.