Predict Complex Behavior of Your Products with Simulation
Posted by Kashyap Vyas on September 28th, 2016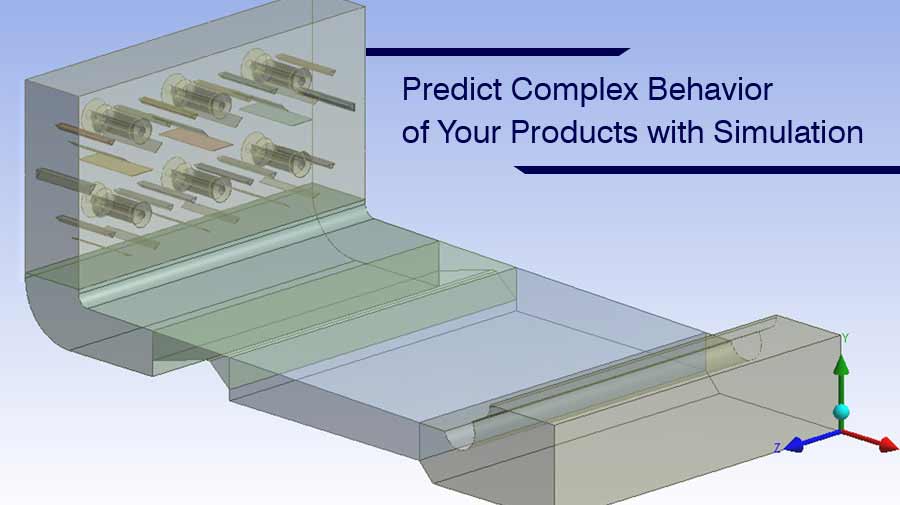 It's important to know how your product design will function in real-world conditions, before actually going for a full-fledged production. This is what the essence of engineering is and the actual purpose of prototyping. However, the increased market competition is leading engineers and manufacturers to develop products in tight deadlines, and is becoming even more difficult for them to afford costs of conducting prototyping trials. This is where simulation technology can leverage the product development process and help manufacturers to deliver quality engineered products quickly and cost-effectively.
With simulation, it is possible to capture the complex physics that impact your product design. You can easily gather critical information to help in making key design decisions. It answers questions to your most challenging question efficiently as well as cost-effectively, when compared to prototyping or manual calculations. With comprehensive information on performance, you can further shorten the development time, prevent usage of excessive materials as well as establish warranty and servicing schedules.
It is, however, equally important to know that in order to simulate the real world product behavior accurately, you need to have robust simulation tool. The requirement could range anything from studying non-linear mechanics, heat transfer, fatigue, vibration or fluid dynamics, but the tool that you use for any analysis must be accurate and easy to use.
While there are numerous integrated as well as dedicated simulation tools available in the market, the first choice of engineers is ANSYS, since the software is entirely developed for the purpose of simulation, rather than offering multiple features. The software is widely adopted in research as well as in industries for the exceptional analysis capabilities it provides. Simulation products like ANSYS Mechanical and ANSYS Fluent are considered as market leading tool for virtual testing through Finite Element Analysis and Computational Fluid Dynamics. These tools help you and your organization to evaluate the product designs efficiently and determine alternative design ideas to establish a valuable position in the market.
Through these tools, you can perform various analyses including:
• Linear and non-linear structural analysis
• Dynamic analysis for vibration, impact or seismic loading conditions
• Fatigue life estimation
• Thermal analysis
• Fluid flow analysis – pressure drop, heat transfer, aerodynamics
• Coupled analyses
Performing simulation however requires expertise and experience to ensure that the results are not misleading. Factors like mesh quality, boundary conditions and solver setup are critical in deciding the quality of the results. It might be difficult for many organizations to allocate special resources and budget for simulation activities. These firms can always partner with engineering analysis service providers who can collaborate with in-house teams and deliver their expertise to improve product designs.

About Author: Kashyap Vyas is an Engineer at Hi-Tech and holds a Master's degree in Thermal Engineering with several research papers to his credit. He covers CAD and CAE topics for the engineering industry. His contributions are primarily focused on encouraging manufacturers and suppliers to adopt virtual product development tools to build efficient products with reduced time-to-market.