Effect of Trump Presidency on USA Oil and Gas Industry: What Explorers need to Focus on?
Posted by Kashyap Vyas on January 13th, 2017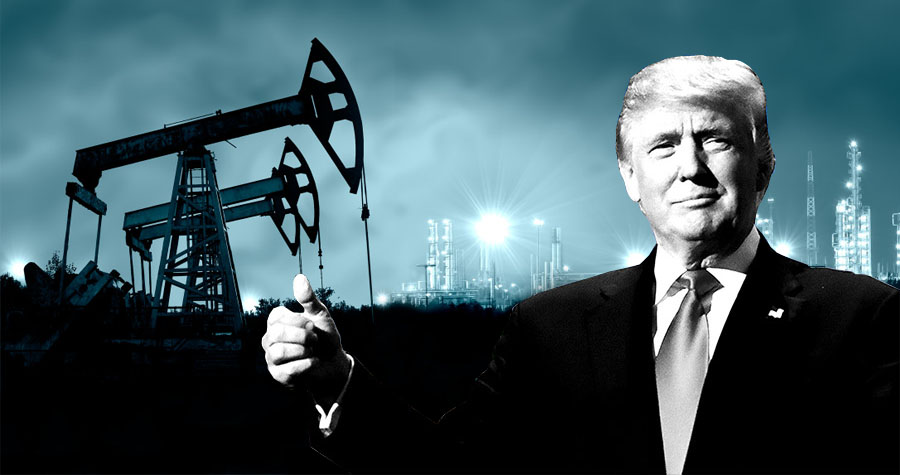 In less than ten days from now, on 20th January 2017, Republican candidate, Mr. Donald Trump will swear in as the president of the USA; and as the history proves that the presidency and government affects the federal economy by turning it around. Industries are also hugely to affect by the upcoming changes that the new government is set to bring. During the campaigning, Mr. Trump has always been supportive of oil exploration and coal energy saying 'bring back coal.'
It's all about regulations; not the government
However, it is not the government but the regulations under the government's administration that decide the impact on industries and their growth. According to various political thinkers and statements from the republican campaigning policy, it is expected that the new government administration will ease the regulations currently set under President Obama's administration. With this agenda, the new government will ease the regulations on exploration currently levied and open up federal land as well for O&G drillers. Individual drillers for oil and gas industry are to benefit with such eased regulations on issues of gas emission during the exploration and drilling process.
What are the O&G giants up to?
Baker Hughes, Halliburton, and many other oil and gas giants actively operational in the USA, and having more than hundreds of operational rigs across the globe, are likely to benefit with all the liberalized regulations and are anticipating their next moves. More drilling and more exploration means increased number of oil rigs and equipment on and off shore. In fact not only increase in number, but increase in lifecycle, performance efficiency and returns on investment for the equipment is what these giants focus on. More of research activities with virtual design and analysis tools like Finite Element Analysis [FEA] for downstream equipment are being undertaken and more emphasized on in order to design stable equipment.
The major concerns and appropriate technology
Increased exploration means higher oil reserves and increased activities downstream. This when it comes to dealing with oil and gas, more precautionary measures and safety is being taken care of. Alongside, developing and maintaining plant profitability is of major importance from the business perspective. Analyzing plant capacity, ensuring safety, managing boilers, raw water, storage tanks, and the maintenance of the entire piping network is what concerns the researchers when the setup is to handle increased incoming product from the upstream end.
FEA is an incredible tool to assist the active researchers in arriving at concrete designs and full-proof innovations. The most elite benefits of FEA lie in pinpointing glitches in designs and focus on improvement, assessing them for safety validation, eliminating the unnecessary utilization of time and cost associated with building prototypes, understanding the real-time effects and much more in a virtual computer-based simulated environment.
Not only analysis, but the modeled information generated with FEA also helps in finalizing several other decisions such as ensuring the regular safe operations and maintenance, selection of materials without corrosion, avoiding ash and slag built-up on the pipes and other transport lines etc. These critical decisions taken timely and early with FEA has proved to be beneficial and economical.
Following the foot prints of such O&G giants, many other individual companies involved in downstream activities of refining and purifying should focus and make investments on developing more robust equipment. Getting the maximum returns from the eased regulations by resorting to increased number of equipment will not be enough. What is needed is moving a step forward by getting quality and full-proof design and performance validated equipment with computer technology like FEA.

About Author: Kashyap Vyas is an Engineer at Hi-Tech and holds a Master's degree in Thermal Engineering with several research papers to his credit. He covers CAD and CAE topics for the engineering industry. His contributions are primarily focused on encouraging manufacturers and suppliers to adopt virtual product development tools to build efficient products with reduced time-to-market.